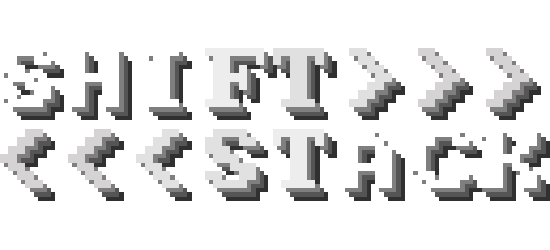 Shift Stack
This game was made in seven days for the 2018 Seven Day Roguelike Challenge!

Shift Stack is a puzzle roguelike where you play as a scientist who must defeat the experimental monsters that have been unleashed in his lab. The only problem is as a gentle scientist you don't know how to use any weapons or even fight with your hands. The only tool at your disposal is your teleportation pack, which allows you to warp between the six levels of the lab. There's probably some way to defeat the monsters with that...
Defeat all four monsters to win!
CONTROLS
W A S D - Move around.
Press O and P to warp to the next and previous levels. Warping uses power! (You can also use the bracket keys: [ and ] for this).
Hold SPACE and press a warp button to look at the next/previous level without warping (this uses no power).
M - Murder the scientist yourself ... in case you get stuck. Not because you hate scientists.
R - Change the size of the game. Itch runs it in a fixed width frame so it won't matter much but you can try it if you like.