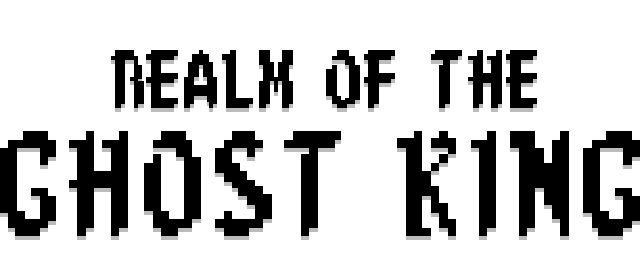 Realm of the Ghost King
This is a fairly minor update with some fixes for bugs that have been reported but I'm sadly unable to replicate.

Less cleverness with GPU detection that will hopefully make the game more stable on Linux? Again, the game runs for me on Ubuntu Trusty (in a VM) but it's using Electron so I can't make any promises. If the game is crashing for you, you could try running it with the --disable-gpu command line option. Many apologies if it doesn't run for you!

More updates/fixes for the blocked exit bug which is one of the most frustrating bugs since I haven't seen it myself it in months and I've never figured out how to reproduce it. Lots of testing but not much progress.
If you bough the game on itch but use the Steam version there's also one more change:
Hopefully more reliable trigger of "I Hate The Ghost King" achievement for those who have 3+ regicides. I was able to activate the achievement myself while testing but I put the code that executes it in a slightly different place. Hopefully this will be more reliable, but I can't promise it will work for everyone, obviously.
Hopefully this helps out some people! Obviously let me know when/if any of these issues surface. Thanks!
Files
rotgk-win.zip (64-bit)
73 MB
Version 1.0.5
Feb 10, 2018
rotgk-osx.zip (64-bit)
152 MB
Version 1.0.5
Feb 10, 2018
rotgk-linux.zip (64-bit)
81 MB
Version 1.0.5
Feb 10, 2018
Get Realm of the Ghost King