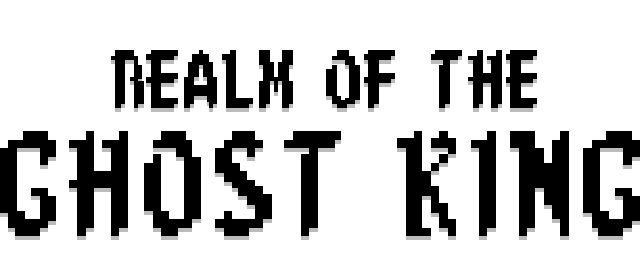 Realm of the Ghost King
One good thing! The game will be released on January 16th, 2018! It'll cost $3.99 and be on Itch (of course), Steam and purchasable through a Humble Bundle page/widget at least.

The major addition to 0.9.17 is Steam support and integration. I spent the last week or so getting everything set up on Steam, as well as crafting a release plan of sorts to go along with the release date. The Steam build of the game just has some basic integration with Steamworks, with the main component being Steam Cloud sync so all your stats and stuff will work on your various computers with Steam (except your Linux one, since there's no Linux build, sorry). Obviously if you have the Itch build (which is DRM free) then none of this matters.
I also realized I didn't make a post about 0.9.16, with the main change there being the OSX build is now signed so you don't need to jump through too many hoops to run the game if you don't want to change your security settings.
That's it for now! I'll be releasing a trailer in the coming days and we'll see what else. I think the game is about as done as it can get at this point! It's been a fun journey but now I'm finally ready for the hardest part: release!
Files
Version 0.9.17
Dec 09, 2017
Version 0.9.17
Dec 09, 2017
Get Realm of the Ghost King